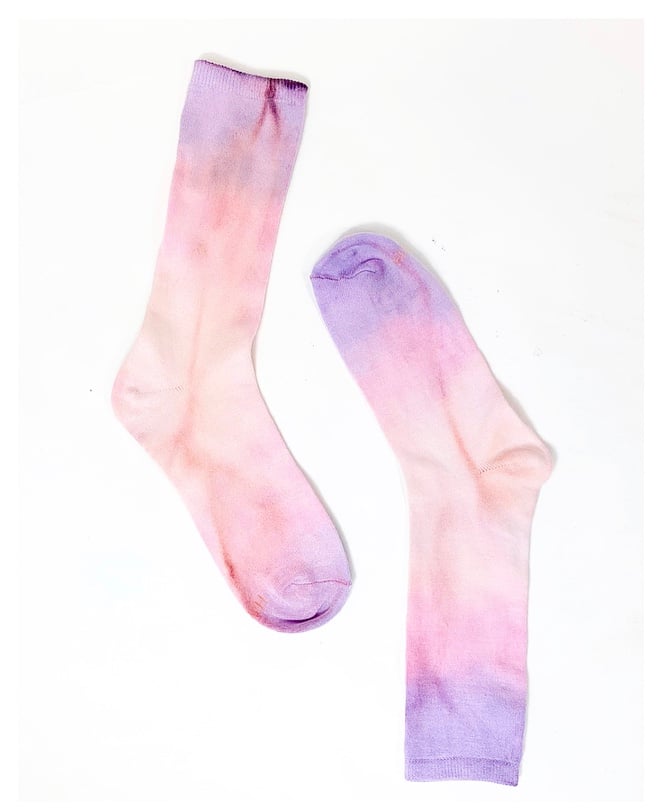 This item has been tie dyed with the colors purple, pink and orange. Please be aware the colors may bleed when you wear. It is best to wash and dry before wearing. Also, each pair may vary slightly because they are one of a kind hand dyed.
Socks:
73% Cotton. 19% Polyester, 5% Nylon, 3% Elastane
Fits sizes 8-12
Machine wash cold by its self, tumble dry low.