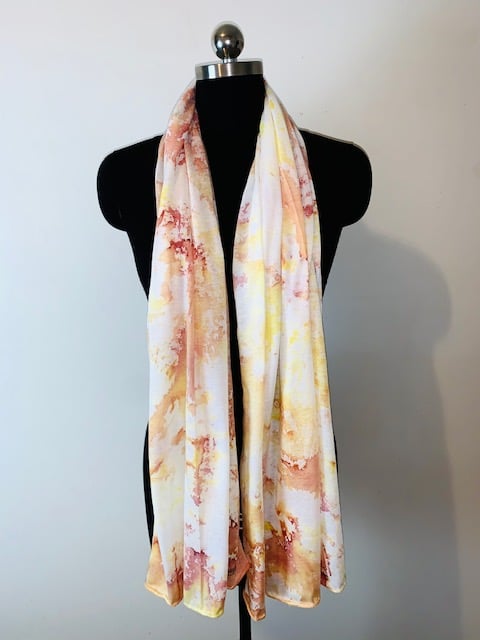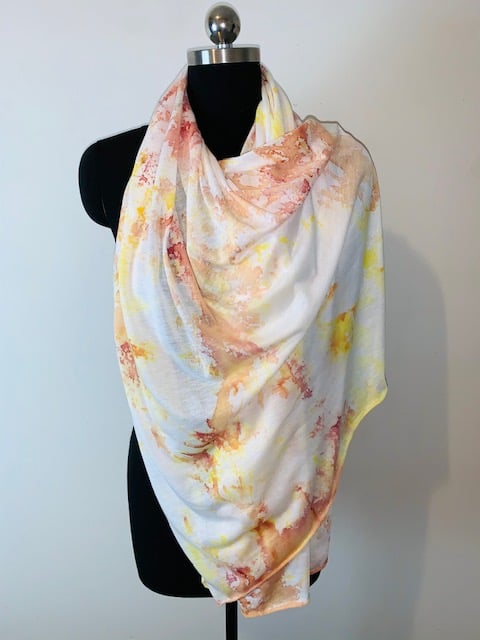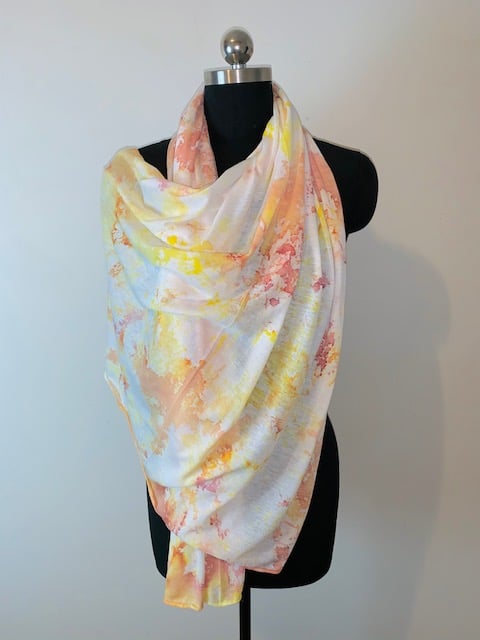 Our Fatima Hijab Collection is inspired by its meaning, captivating. Fatima was also a daughter of Prophet Muhammad (S.A.W.) and one of the 4 perfect women mentioned in the Qur'an. We have designed this collection to be unique and one of kind, like you are everyday as a Muslim woman.
Each hijab is made with different colors and tie dye techniques.
Chic and stylish: It's very versatile and easy to style as a hijab, shawl, turban, head wrap and it is great to be worn all year round.
This item has been tie dyed with the colors orange & yellow.
Hijab Content:
70 inches long, 31 inches wide
Premium Jersey
It is super soft, stretchy, breathable and lightweight.
It features a nice texture and drape, gives maximum comfort and elegance.
Please be aware the colors may bleed when you wear. It is best to wash and dry before wearing.