Lemon and Lime Ruffle Pair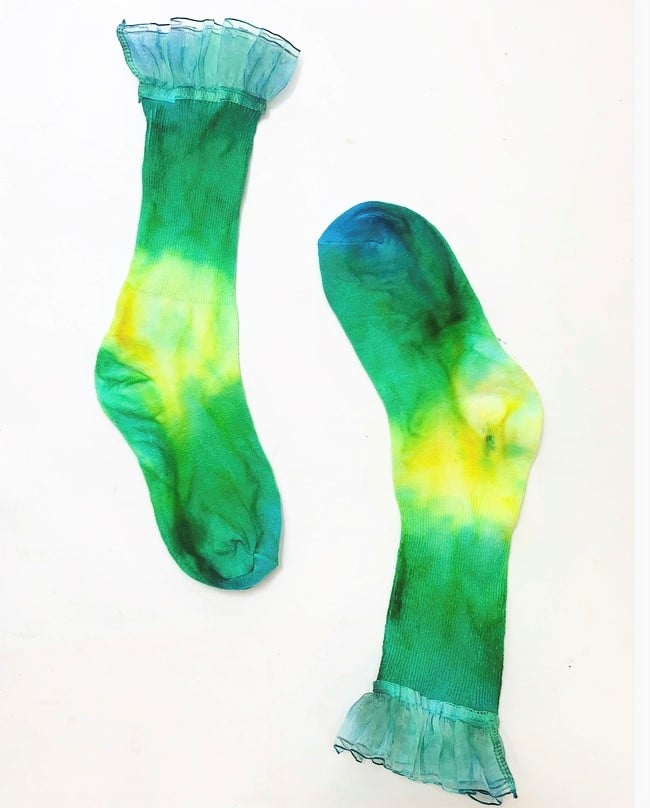 This item has been tie dyed with the colors yellow, green and a little blue.
Also, each pair may vary slightly because they are one of a kind hand dyed.
Socks:
73% Cotton. 19% Polyester, 5% Nylon, 3% Elastane
Fits sizes 6-10
Machine wash cold by its self, tumble dry low before wearing.