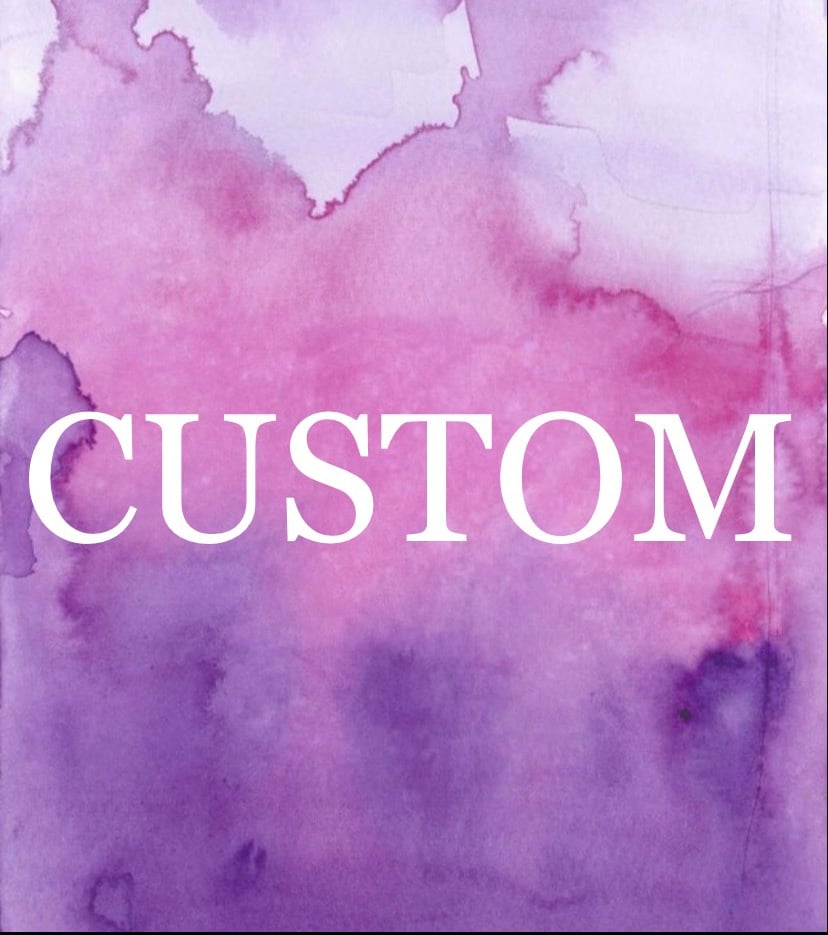 If you have an idea of a custom order that you would like, please contact us with your creative ideas so we can have a consultation to create the perfect item(s) for you. You may want a hand dyed item, color or quantity that we do not offer in our current collection. Be creative!
Prices and shipping will vary for all custom orders. The base is $20, we will quote you a price after we have the consultation.
If you are not contacted by us within 24 hours of your order, please reach out to us at ShopitudeStore@gmail.com. We look forward to working with you.